Pro League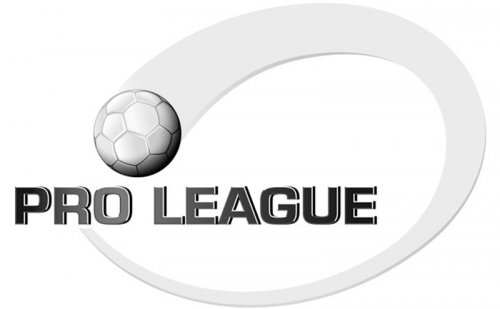 The Pro League organizes both the Belgian football championships of Division 1A and Division 1B of the 24 Belgian professional football clubs, the Supercup, and the virtual football with the Proximus ePro League. At the national level, it consults with URBSFA and delegates representatives to several of the bodies and committees of the Federation. It also consults with the two amateur wings, namely ACFF and Voetbal Vlaanderen.
Belgian professional football leagues
Division 1A Championship
It organizes the 16 professional clubs of Jupiler Pro League .
Division 1B Championship
The 8 professional clubs of Proximus League are managed by this Pro League.
Cups
Supercup
The annual Supercoupe competition, which is played at the start of the new season between the D1A champion and the winner of the Belgian Cup.
Belgian Cup
By delegation from the Belgian Football Federation, the Croky Cup is managed from the round of 16.
Professional virtual football league
Proximus ePro League
The Belgian Pro League also manages the virtual football competition called: the Proximus ePro League, the only official EA SPORTSTM FIFA 20 competition in Belgium.
General assembly
The general assembly has 23 people. Here is the list of 2020 representatives:
Jozef Allijns
Paul Allaerts
Mehdi Bayat
Andre Cattellion
Hasan Cetinkaya
Walter Clippeleyr
Luciano D'Onofrio
Mieke De Clercq
Ivan De Witte
Gunther Dieltjens
Karel Dierick
Erik Gerits
Alex Hayes
Frank Lagast
Marco Manso
Joseph Rademacher
Gaston Schreurs
Christophe Slinckx
Daniel Spreutels
Thomas Tousseyn
Harm Vanveldhoven
Michael Verschueren
Peter Willems
Events
Annual presentation of the Pro League Trophies of which the most known: that of the "Pro Footballer of the Jupiler Pro League"
Official website
Here is the link to the official Pro League website: www.proleague.be