Webfoot.be - The Belgian and foreign football encyclopedia
Webfoot, the participatory football encyclopedia of which you are the titular player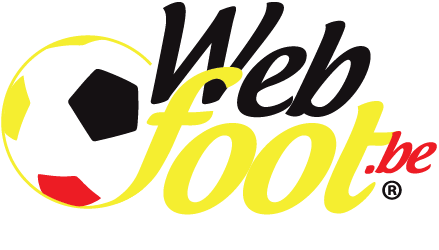 By creating Webfoot, we wanted to offer you a platform allowing you not only to find a maximum of information on football, Belgian and foreign, but also to share your knowledge on this very popular sport. This is why Webfoot aims to be a participatory encyclopedia.
In other words, Webfoot gives football fans the opportunity to write explanatory and informative pages on their favorite clubs, players, staffs and other competitions.
Webfoot.be is 1,800 football clubs
Belgian and foreign football, professional and amateur, is organized around clubs which, every week, allow players to live their profession or their passion, or both. We have grouped in your football encyclopedia more than 1,800 clubs, all levels combined.
Webfoot.be is 70,000 teams
All of these football clubs are themselves divided into different teams playing games in different divisions. It was important for us to put these teams in the limelight by allowing lesser known players from Belgian and foreign football to be present in your football encyclopedia.
Webfoot.be means 425,000 players
We make an effort to provide you with explanatory sheets for each football player appearing in your football encyclopedia. Here, as for teams and clubs, you have a role to play by becoming a correspondent for Webfoot and by writing information sheets.
Webfoot.be is 7,000 referees
Often forgotten players in the world of amateur and professional football, referees are the guarantors of the smooth running of football matches. Are you a referee or do you know an arbitrator particularly well? You can then write his fact sheet on the football encyclopedia.
Webfoot SRL
Created in 2017 with the aim of promoting football.
BE 0672.913.546
Rue Pravée 33
4218 Heron
Director: Robert Grégoire