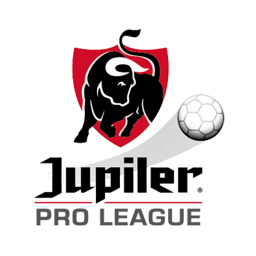 Jupiler Pro League
The Belgian Division 1A football championship, currently called "Jupiler Pro League", official name from its sponsor "Jupiler" is the level highest national Belgian football competition since 1895. It brings together 18 first teams from professional clubs from different provinces. This national competition is played in two phases: the regular season and the play-offs.
The most successful Belgian clubs in this competition are the RSC Anderlecht with 34 titles, the Football Club Brugge with 16, the Union Saint-Gilloise with 11 and the Standard with 10. On this web page you can see, consult all the results of the matches of the seasons going from 2021-2022 to 2009-2010.
The Pro League in streaming
Or watch the Pro League 2021-2022 live matches without having to pay ?
On computer, tablet, smartphone? Whatever the medium, Bwin offers your football matches live in streaming without spending a single cent. To do this, you just have to register on Bwin Belgium to watch the streaming and put your player account in positive (10 cents is enough!)
Your advantage
Your advantage: You register on Bwin through Webfoot.be? Good news: you get the video of the match live from Belgian D1a.
The Different Phases
Regular Competition
The Jupiler Pro League part "Regular Season" is played in 30 Days from August to March.
The Play-offs
Play-offs 1
PO1: the TOP 4 of the top ranked first clubs play back and forth matches. The number of points of the classic championship is divided into 2 to start these Play-offs 1.
Play-offs 2
PO2: Belgian clubs classified from 5th to 8th place compete in Play-offs 2. These clubs are divided into a group of four. All teams start these PO2s with zero points and meet twice (home and away).
European tickets
The Belgian Champion: qualified for the group stage of the Champions League
Second Belgian league: qualified for the third qualifying round of the Champions League
Winner of the Belgian Cup: qualified for the Europa League group stage
Winner of the classic phase of the league: qualified for the third qualifying round Europa League
Winner of the POI - POII test match: qualified for the Europa League second qualifying round
Play-offs
From the 2020-2021 season, an additional D1B club will have the opportunity to join. The decision on promotion or retention will be made through 2 round-trip play-offs between 15th in Jupiler Pro League and second in D1B.
Structure of Belgian football
Here are the 2 levels of the football championship divisions close to the D1A:
Higher level of competition; none.
Lower competition level, named Division 1B or Proximus League
History of the name
1895-1904 Championship Cup
1904-1926 First Division
1926-1952 Division of Honor
1952-1993 First Division
1993-2008 Jupiler League
2008-2016 Jupiler Pro League
2016-present Jupiler Pro League (1A)
Official website
The JPL category of the sport.be website represents the official site. Here is the link: no have in English