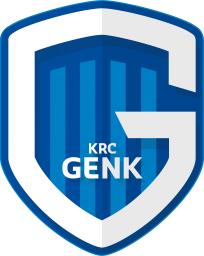 Matricule 00322
Koninklijke Racing Club Genk
Sinds 1988
Do you support the KRC Genk club and want to improve its presentation on Webfoot?
There are no small clubs and KRC Genk, like others, deserves credit at Webfoot, the first encyclopedia of Belgian and foreign football.
Don't hesitate to become Webfoot correspondent and share your passion for KRC Genk, a club that follows you week after week.
Thank you for your commitment!
The Webfoot team
Teams
the Stadium
Luminus Arena
Stadionplein 4, Waterschei, 3600 Genk, Belgium
Type of field : Pelouse
Capacity : 24604
Last news
Filip Aerden
Correspondant Qualifié
Felice Mazzu
Entraîneur T1
Tom Van Imschoot
Entraîneur T2
Olivieri Domenico
Entraîneur T3
Guy Martens
Entraîneur des gardiens
Denis Dessaer
Entraîneur T6, T4
Sandro Salamone
Entraîneur T4, T7
Ruben Peeters
Entraîneur T6, T5
Peter Persoons
Entraîneur T5, T7, T6
Gert Martens
Commissaire au Terrain 1
Dimitri De Condé
Commissaire au Terrain 2
Erwin Kelchtermans
Soigneur
Alain Vanderlinden
Responsable du Matériel