This news is brought to you by Webfoot.be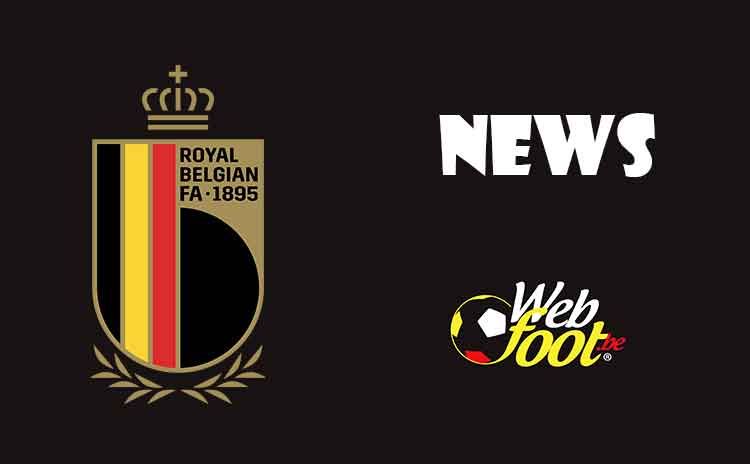 How to disaffiliate from the Belgian football union in 2021? How to send your resignation to RBFA ? The answer on this page
Despite the Covid-19, the Coronavirus, the Belgian football don't stop! From April 1 until April 30, 2021 at midnight, it is the chosen moment for the end of the 2020-2021 football season for many players, to change clubs, to leave their club officially, legally, for new horizons. Belgian footballers who wish to be transferred, will therefore have to carry out the administrative procedures at the Belgian football union. It's time for online disaffiliations, essential procedures for an official transfer.
During this period, especially this month of April, the Belgian football site, webfoot.be, receives many requests for information on this subject. This is an opportunity with the help of this article to facilitate the search for the actors of our championships
Player disaffiliation
How to disaffiliate from the Belgian football union in 2021?
Do you want to leave your football club? Have you decided to change teams for next season? Here is the internet link of official 2020-2021 resignation form online the Belgian union to submit your resignation request to your current club. No need for registered mail or to go to your club office, the digital solution is here!
To perform this administrative process here is the list of what you need:
an identity card or a kids-ID
a card reader
a mobile number of the player or the parent
No need for your eID PIN code.
Warning: preferably use Google Chrome or Mozilla Firefox as an internet browser. Microsoft Edge does not support the digital process.
Digital vs paper
It's easier.

Resignation is processed per second.

Your former club is automatically informed.

It's completely free.
You therefore no longer have to send a paper version by registered mail to your football club and VV or ACFF or RBFA.
Procedure date Important! It is only possible to resign until April 30, 2021 at midnight. However, you will still be qualified until the end of the season. If you still want to change football clubs after April 2021, you need the consent of your current club.
The procedure in Video
Official video from RBFA (Belgian Football Union). Information on resignation by decree.
Test of the first step
"The undersigned hereby submits his personal resignation from his club and RBFA by application of article B522 of the federal regulations. This resignation will only be valid after having followed all the digital procedure and will not be that registered and notified to the club from the month of April. The undersigned is aware that the said resignation will not take effect until the following July 1. For an affiliated member in a French-speaking , Dutch speaking-or German-speaking club (VV or ACFF), there could be have training compensation due upon re-affiliation after resignation, More info on art. A523 "" Step 1: Identification of the member "Link eID
RBFA contact address
If you do not have an electronic identity card reader, or you are not comfortable with computers, you can always use the post, send registered mail to your current club and to the federation by mentioning your name, your date of birth and the club you wish to leave. In this case, however, please take into account that the processing will be slower due to the rules in force on teleworking.
Royal Belgian Football Association
Avenue Houba de Strooper 145
1020 Brussels
+32.2.477.12.11