This news is brought to you by Webfoot.be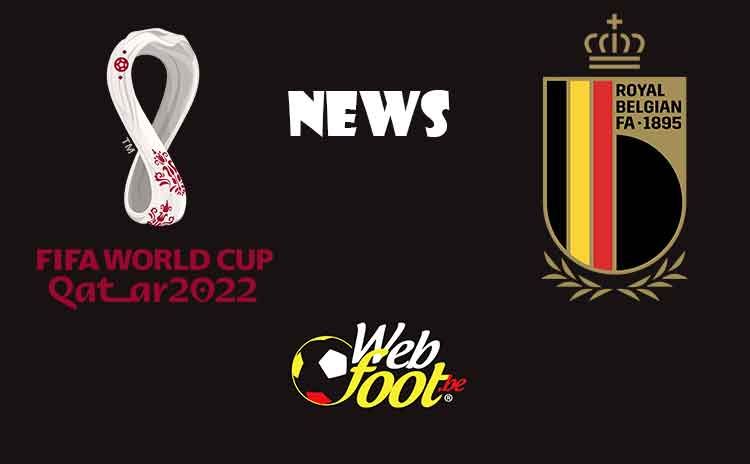 Belgium meet Wales as first match of 2022 World Cup qualifiers in Qatar
First step towards the 2022 World Cup in Qatar
Belgium Wales in the Group E qualifying
This meeting puts an end to 4 months of international truce, the last match was that of the Nations League qualifications, Belgium-Denmark of Wednesday November 18, 2020, won by the score of 4-2 . The Belgian players set out to conquer the 2022 World Cup in Qatar. First obstacle on the road to Belgium during the Zone Europe qualifiers, this Wednesday March 24, 2021 at 8:45 p.m., the Wales of Gareth Bale, one of the national teams that coach Roberto Martínez knows best.
Live broadcast on La Une
The Belgium - Wales meeting will be to watch live on La Une (RTBF) from 8:20 pm on Wednesday March 24, 2021.
Group E Red Devils
Of the five different national teams that make up the relatively weak Devils Group Group E, only the Belarus, is new. The other three countries; the Wales, the Czech Republic and Estonia are very regularly encountered in the qualifiers for the world football or the Euro.
FIFA World Ranking 2021
During the edition of the last FIFA World Ranking, on February 18, 2021, 17 places separate the highest ranked competitor from the Red Devils, while a gap of no less than 107 places separate the Belgian football team with the little push of this group, Estonia.
Belgium, number 1
Wales 18th.
The Czechs 42nd.
Belarus 88th.
The Estonians 108th.
Three times the Welsh in qualifying over 10 years
Current generation
Since the Hazard generation, Lukaku, De Bruyn, the "Red Devils" and the "Dragons" have been able to challenge each other during the various qualifications: World 2014 in Brazil, Euro 2016 in France and for validate their ticket for the 2022 World Cup in Qatar. The results are shared with a 6 out of 12 points. For the Brazilian World Cup, the Belgians won the first leg and shared the return leg, ie 4 out of 6. For the European Cup, the Welsh took 4 out of 6 points.
Bitter tasting Euro 2016 quarter-final
The memory of the match that still gives nightmares to many supporters is the Wales-Belgium quarter-final 3-1 at Euro 2016 in Lille, France . Ultra favorite, it should be almost a formality. However, despite the opening of the score by the Belgians, it was the Welsh dragons who passed in half.
Before the 2000s
During the world 94 in the United States and 98 in France, Euro 92 in Sweden, the two countries had already clashed, out of the 6 confrontations, the Red Devils won 3 times, shared 1 times and lost 2 times. Balance slightly in favor of Belgians.