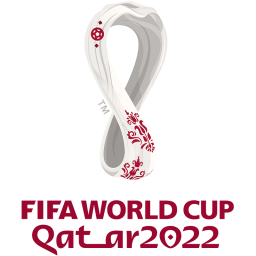 FIFA World Cup
All the FIFA World Cup final phase results from the last match to the first, rankings and live match schedule. On this page you can view for free all the latest scores of the matches of the national teams playing the World Cup such as the favorites of the sports betting sites: Brazil, Germany, Spain, France, Argentina and our red devils Belgium.
World Cup
Final
The World Cup final will be played on July 2022 and will take place at 17:00 Stadium of
Small finale
The Little Finale
Semi-finals
the Semi-finalists play in a direct match on the dates of July 2022 at 8:00 p.m. Stadium of
Quarter-finals
Round of 16
Russia World Group Stage
Group stage
The 8 Groups
Group A: Group B: Group C: Group D: Group E: Group F: Group G: Group H:
Dams
Dams
European qualifiers
Group A Group B Group C Group D Group E Group F Group G Group H Group I
World Cup match scores
All FIFA elite football results from around the world. History of all cups, Belgium scores, Spain scores.
World Cup standings
World Football Rankings
World Cup Streaming Schedule
World Cup match schedule. You can consult the free live global match schedule on the internet, as well as all the tips for watching matches around the world.
Who will be the 2022 World Champion?
Belgium remains on a very good season and the Belgians always seem to be on top.
Top Players
Messi, Ronaldo, Juan Mata, Michael Carrick, Luis Suarez, Robin van Persie, Eden Hazard, Vincent Kompagny
News
News
playoffs
Knockout stage
World Cup Knockout Stage
Prints
Prints
Video
Videos
Qualified national teams
Qualified Seeds:
FIFA worldcup website
Official website: fifa.com/tournaments/mens/worldcup/qatar2022 in english