This news is brought to you by Webfoot.be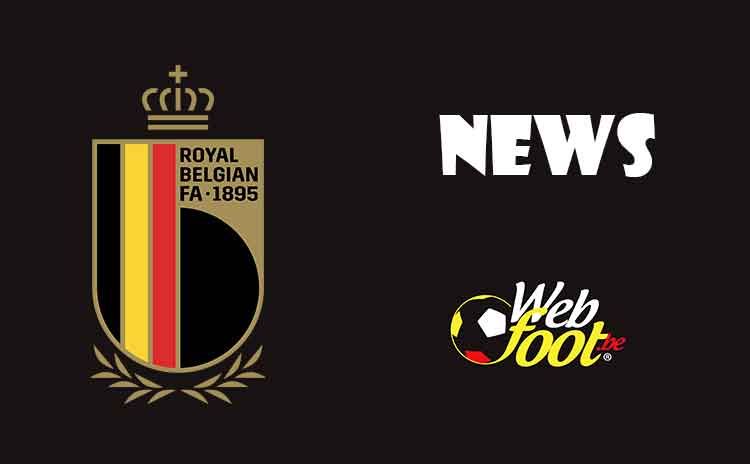 Despite the Covid-19, the Belgian football does not stop. This is an opportunity for many players to carry out their administrative procedures at the Belgian football union. It's time for disaffiliations, essential procedures to change clubs
webfoot.be receives numerous requests for information on this subject for the end of the 2019-2020 season. This is an opportunity with the help of this article to facilitate the search for the actors of our championships
Here is the article "How to disaffiliate from a football club in Belgium in 2021?" for the 2020-2021 football season. Some updates.
Player disaffiliation
How to disaffiliate from the Belgian football union
Do you want to leave your football club? Here is the internet link of official resignation form online the Belgian union.
To do this, here is the list of what you need:
an identity card
a card reader
a mobile number
No need for your eID PIN code.
Warning: preferably use Google Chrome or Mozilla Firefox as an internet browser. Microsoft Edge does not support the digital process.
Digital vs paper
It's easier.

Resignation is processed per second.

Your former club is automatically informed.

It's completely free.
You therefore no longer have to send a paper version by registered mail to your football club and VV or ACFF or RBFA.
Procedure date Important! It is only possible to resign until April 30, 2020 at midnight. However, you will still be qualified until the end of the season. If you still want to change football clubs after April 2020, you need the consent of your current club.
The procedure in Video
Official video from RBFA (Belgian Football Union). Information on resignation by decree.
Test of the first step
"The undersigned hereby submits his personal resignation from his club and RBFA by application of article B522 of the federal regulations. This resignation will only be valid after having followed all the digital procedure and will not be that registered and notified to the club from the month of April. The undersigned is aware that the said resignation will not take effect until the following July 1. For an affiliated member in a French-speaking or German-speaking club (VV or ACFF), there could be have training compensation due upon re-affiliation after resignation, More info on art. A523 "" Step 1: Identification of the member "Link eID