Football clubs and teams in Asia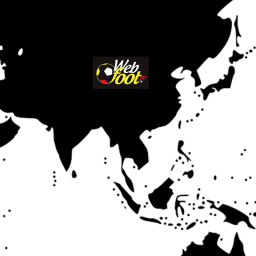 A football match played in Asia pits two football teams of 11 players on the pitch, part of a club. Only the national teams do not depend on the clubs. This web page brings together the clubs and teams of Asia managed by the national federations of each Asian country or by the AFC (Asian Football Confederation) according to the competition.
Asian clubs and teams
The football clubs and teams in Asia are subdivided into three categories:
Professional and amateur football clubs
Professional and amateur football club teams
National teams organized by AFC
The files Asian football clubs and club teams, on webfoot.be, unlike the majority of websites on football, are distinguished pages. Football clubs are differentiated above all in terms of status: professional or amateur. The federations of each country manage the organization of the national competitions while the AFC takes care of the Asian leagues and cups.
Find an Asian club or a football team
It's very easy and we offer you three ways to find the information sheet of your favorite European club or team.
Click on the small magnifying glass at the top of the screen and enter the name of the team or club whose file you wish to read. Click on Enter and you will be redirected to the correct web page.
football matches, click on the team for which you would like more information. You will thus be able to find the information sheet on the said football team.
You click below on the Asian country to which your club or team belongs. You then refine your search according to the club and the division in which it evolves.
Most followed clubs in Belgium
Pohang Steelers
Urawa Red Diamonds
competition Dalian Yifang Football Club
 
Most followed Club teams in Belgium
Pohang Steelers first team
Urawa Red Diamonds first team
BEC Tero Sasana first team
Most followed national teams in Belgium
The competitions of the national football teams in Asia are managed by the AFC (Asian Football Confederation)
TOP national team followed in Belgium
Japan
South Korea