This news is brought to you by Webfoot.be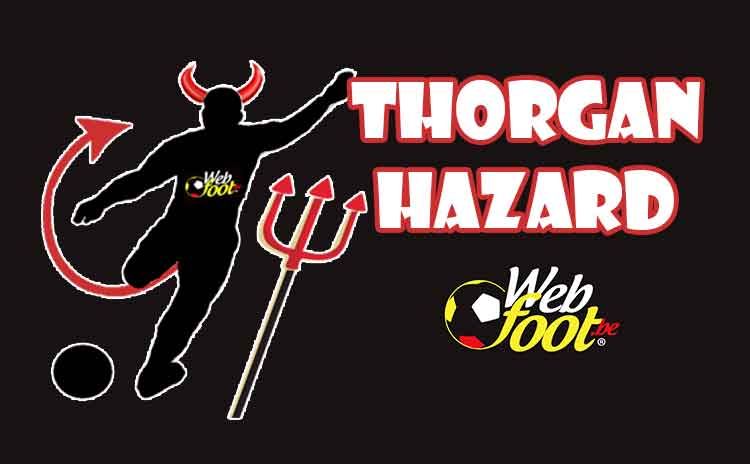 All observers agree that the performance of Thorgan Hazard at Borussia Dortmund are not up to what the Red Devils. However, this does not prevent first level clubs from being interested in the little brother of Eden Hazard.
Leicester places their marbles for the next transfer window
Obviously, the repeated injuries of Thorgan Hazard and the playing time relatively weak man during the current season fail to cool the leaders of Leicester . The Foxes would indeed see very well the Belgian joining their attack in order to allow them to improve their position in the English league.
A fourth Red Devil for Leicester
We must believe that the leaders of Leceister never miss a match of Red Devils since, with Thorgan Hazard, this would be the fourth player of our national team to join the English team. We find indeed Tielemans, Castagne and Praet in the workforce. Something to seduce the player who has always appreciated being able to share a common base with his teammates.
A transfer of more than 25 million euros
The only concern is that Thorgan Hazard entered Dortmund in 2019 and cost his team 25 million euros. The latter, in any case, does not intend to make losses. One can therefore easily imagine that, in summer, at the time of the traditional transfer window which occupies all football-keen countries, the price of the attacking midfielder will not be less than 25 million euros.
Until a decision is made, Thorgan Hazard sees in the next one Euro the opportunity to shine internationally and, why not, to skyrocket its value.
Take your agenda and strengthen your Internet connection
One thing is certain: in 2021, you will have to take your diary to note the myriad of exciting matches to follow throughout the year (and we are not just talking about the Red Devils). Your luck? Being able to watch all the matches that interest you directly on your computer screen, with a 'simple' Internet connection (find out here how to watch the matches you are passionate about for free and live, with a simple Internet connection).