This news is brought to you by Webfoot.be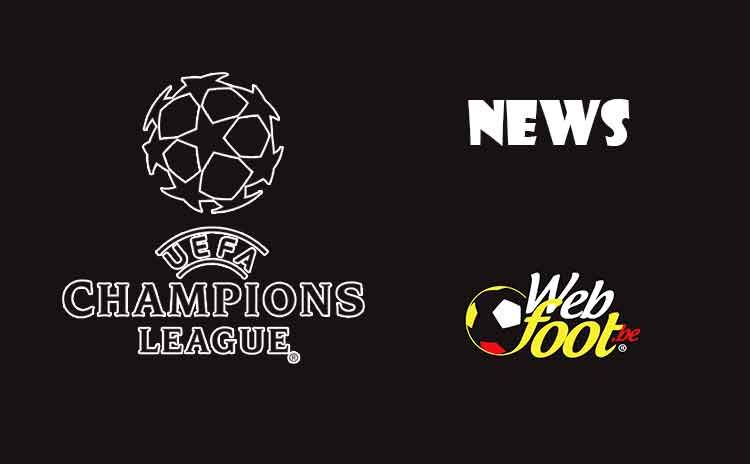 Borussia Dortmund-Manchester City and Liverpool-Real Madrid everything is played tonight to join the Semi-finals of the C1
Two matches for the last two places in the Champions League
The Borussia Dortmund, without Thorgan Hazard, but with Meunier returned at 81 minutes, beaten in the first leg, 2-1, by Manchester City and Kevin De Bruyne, scorer of the first goal of the meeting, will do everything to turn the situation around on Wednesday night in Champions League quarter-return, while Liverpool will have a lot to do to recover the two goals conceded against Real Madrid (3-1).
Dortmund-City, De Bruyne still scorer?
Manchester City and De Bruyne
The red devil, Kevin De Bruyne, still exudes form, moreover, after being elected by UEFA, man of the match in C1, in his last match City-Dortmund, and to have signed a new contract extending his engagement of two more years with the citizens. His state of freshness as well as those these four teammates, Ilkay Gündogan, Ruben Dias, Riyad Mahrez and Phil Foden, men, left to rest last weekend should be seen on the ground, He should be in great conditions to enjoy the supporters with his goals and assists of which he has the secret.
Borussia Dortmund, Haaland as a savior?
Borussia's goal scorer Haaland has been silent for a few weeks. Many fans forget it, the German player is barely 20 years old and it is quite normal to be a little less successful. The question that the robust defenders of City ask themselves; Will he exceed the ten goals in this C1 tonight?
Liverpool-Real
Real with Zidane for a 4 out of 5
Zinédine Zidane's men are playing to advance to the Champions League semi-finals for a fourth time in five appearances. Joining Chelsea in the next round is the coach's priority.
The only downside; the absences of Sergio Ramos, the red devil Eden Hazard, Raphaël Varane, Dani Carvajal and Lucas Vazquez.
Liverpool still believe in it
Despite a lackluster period, German coach Klopp is confident he is banking on the Anfield atmosphere to destabilize the Real block.
Champions League semi-finals
PSG - Manchester City or Borussia Dortmund
Chelsea - Real Madrid or Liverpool
Who are the clubs qualified for the Semi-finals?
Qualified for the Semi-finals
Paris Saint-Germain (FRA)
Chelsea (ENG)
Still on the list before tonight's game
Liverpool (ENG)
Manchester City (ENG)
Real Madrid (ESP)
Borussia Dortmund (GER).
When do the matches take place?
Semi-finals First leg: April 27 and 28, 2021
Semi-finals Return: May 4 and 5, 2021