This news is brought to you by Webfoot.be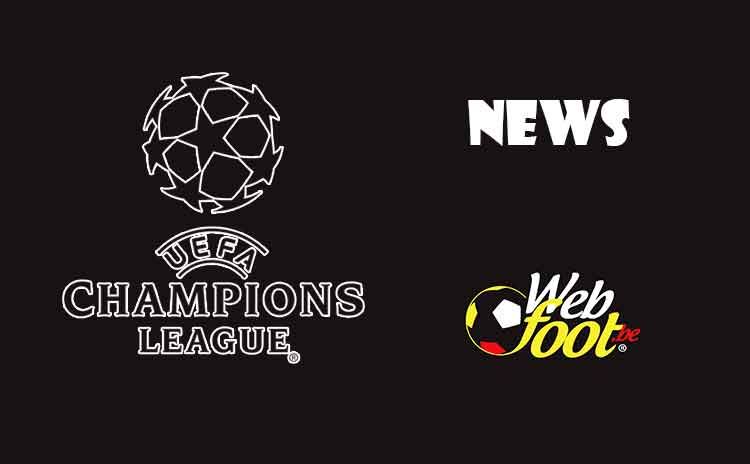 Bayern-PSG, Porto-Chelsea, Champions League quarterfinals with goals!
Anything is possible in the Champions League
The Bayern Munich, weakened by injuries and beaten at home in the first leg by the PSG 2-3, will do everything to turn the situation around on Tuesday night in quarterback of the Champions League, while Porto will have a lot to do to recover the two goals conceded at home against Chelsea (0-2).
PSG Bayern, there will be goals
Bayern Munich remain a strong team
The reigning European champions, injured in their pride, during their first defeat in the Champions League after 19 games, are ready to give everything for this trip to the Parc des Princes. Parisians have been warned!
Despite the absence of their star striker, the Polish player Robert Lewandoswki, still injured, and a workforce reduced by the many injuries. German players remain famous candidates.
PSG and its shocking duo
Not only will the Parisians be able to exploit their shock duo Mbappé-Neymar, they will also benefit from the return to the group of Marco Verratti, to play this match at home, PSG-Bayern. The only downside in the table for Paris Saint-Germain, the probable absence of the Brazilian defendant Marquinhos, injured in the first leg, remains uncertain.
Chelsea Porto
Porto still believes in it
Porto, like the bayern, greatly diminished by injuries and beaten at home 0-2 in the first leg by Chelsea, will try to turn things around this Tuesday evening in the Champions League quarterback.
FC Porto, after eliminating Juventus in the eighth, still believe in it and feel that the feat is possible in London to deprive Chelsea of ​​their ticket for the half-backs. It will be enough to be more realistic in front of the goal than in the going, to concretize the opportunities.
Chelsea, master the game
Chelsea's men are obviously confident, with two goals ahead at home, it's still easier. Especially since the Blues are renowned for their defensive strength.
Champions League semi-finals
PSG or Bayern - Manchester City or Borussia Dortmund
Chelsea or Porto - Real Madrid or Liverpool
Who are the clubs qualified for the quarter-finals?
Bayern (GER)
Borussia Dortmund (GER)
Chelsea (ENG)
Liverpool (ENG)
Manchester City (ENG)
Paris Saint-Germain ( FRA)
Porto (POR)
Real Madrid (ESP).
When do the matches take place?
Quarter-finals Return: April 13 and 14, 2021
Semi-finals First leg: April 27 and 28, 2021
Semi-finals Return: May 4 and 5, 2021