This news is brought to you by Webfoot.be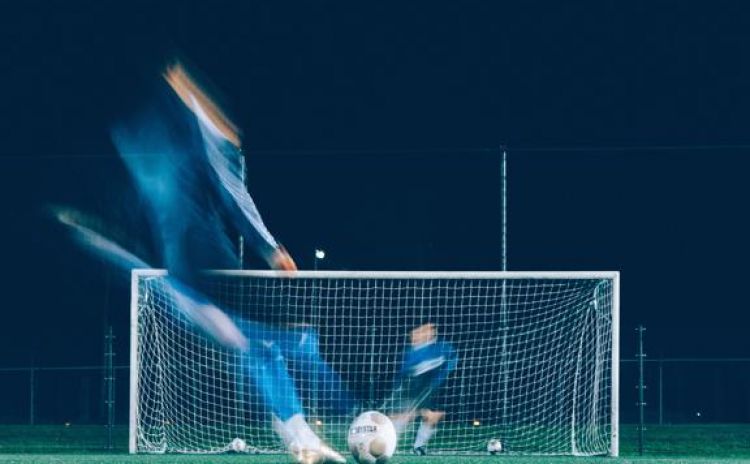 It's become so much of a habit that you tend to forget it, but, yes, Romelu Lukaku remains a genius scorer wherever he puts his crampons. As proof: on February 14, he passed the 300 goal mark in a professional football match.
August 22, 2009: Romelu Lukaku starts a long series
He's only sixteen, but not like that frail young man you might imagine when you think of his age. Romelu Lukaku and his ninety meter marks the ground of his presence from his professional beginnings under the RSC Anderlecht jersey. It was an uninterrupted streak of goals that marked the career of the Red Devil.
300 e goals against Lazio
Anderlecht, Chelsea, Everton, Manchester United and, in the end, Inter Milan … Five clubs - not counting the Belgian national team - will have shared the goals of this incredible sportsman who spares no effort to indulge his passion for football.
In terms of statistics, Romelu Lukaku therefore joins Cristiano Ronaldo who, also at 27, had scored 300 goals. Only Lionel Messi was younger before crossing this milestone since he will do so at the age 25. If we remain in the list of the few players who have sent the ball to the back of the net more than 300 times, we can highlight the exploits of Robert Lewandowski and Luis Suarez who were 28 years old or Zlatan Ibrahimovic who will wait until his 31 years. be able to celebrate the moment.
Next goal? 760 goals?
The question one can ask is where Romelu Lukaku intends to stop. If the idea is to set goals, perhaps he can refer once again to Cristiano Ronaldo and his 760 goals at just 36 years old. For that, the Red Devil will have to continue to survey the grounds on the international scene and to put his offensive values ​​in the spotlight, and this, and this, and this, and this, and this, and this, and this, and this, and this, and this, and this, and this, and this, and this, and this, and this, and this, and this, and this, and this, and this, and this, and this, and this, and this, even if the opposing teams have taken the habit of reinforcing their defense when they know that the striker will step onto the field.
The Chelsea Anomaly
The question everyone is asking is why Romelu Lukaku underperformed during his time at Chelsea. Admittedly, he had less playing time, but it is clear that in 15 games he has never managed to put the ball in the net of his opponents. Should we see there the need for the Belgian football player to feel good within a strong nucleus? Still, José Murinho's decision to loan him to other clubs has been a lifesaver for Romelu Lukaku's goal scorer.
New Devils matches soon
All eyes are now on Leuven, where the Red Devils' qualifying matches for the 2022 World Cup will be played. Roberto Martinez does not hide the hopes he places in his striker who, to date, has scored the trifle of 57 goals in the national jacket. A result that can safely be described as historic and which, we hope, is far from being at its peak.
Take your agenda and strengthen your Internet connection
One thing is certain: in 2021, you will have to take your agenda to write down the myriad of exciting matches to follow throughout the year (and we are not just talking about the Red Devils). Your luck? Being able to watch all the matches that interest you directly on your computer screen, with a 'simple' Internet connection ( find out here how to watch the matches you are passionate about for free and live, with a simple Internet connection).
Photo by Jannes Glas on Unsplash