This news is brought to you by Webfoot.be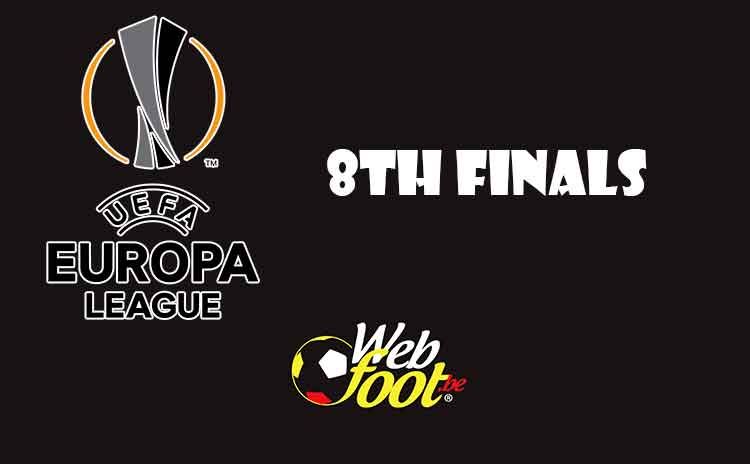 One of the favorite clubs, eliminated in the round of 16 of the Europa League
Black evening for English clubs
After Arsenal 's 0-1 defeat to Olympiakos, which narrowly advances to the next round of this Europa League 2020-2021, it's Tottenham that is going by the wayside.
Dinamo Zagreb vs Tottenham
The big surprise of the round of 16 of the Europa League, this Thursday, March 18, 2021, during the return matches, comes from the elimination of Tottenham after extra time with a score of 3 to 0. We can talk about a revival of Croatian players.
Tottenham vs Dinamo Zagreb
Tottenham's first leg against Dinamo Zagreb on Thursday 11 March 2021 ended with a score of two goals to zero.
Eighth final passed without a hitch
For Ajax, Villarreal and La Roma, we can talk about a health course, a simple formality. Cumulative scores without appeal: BSC Young Boys 0-5 Ajax, Villarreal 4-0 Dynamo Kiev, Chakhtar Donetsk 1-5 AS Roma.
All the results
Round of 16 First leg
Thursday, March 18, 6:55 p.m. and 9 p.m.
Shakhtar 1-2 Roma (tot. 1-5).
Arsenal 0-1 Olympiacos (aggregate 3-2).
Dinamo Zagreb 3-0 Tottenham (tot. 3-2 a.p.).
Molde 2-1 Grenade (tot. 2-3).
Young Boys 0-2 Ajax (tot. 0-5).
Villarreal 2-0 Dynamo Kyiv (tot. 4-0).
AC Milan 0-1 Manchester United (tot. 1-2).
Rangers 0-2 Slavia Prague (tot. 1-3).
Round of 16 Second leg
Thursday, March 11, 6:55 p.m. and 9 p.m.
Ajax 3-0 Young Boys.
Dynamo Kyiv 0-2 Villarreal.
Manchester United 1-1 AC Milan.
Slavia Prague 1-1 Rangers.
Roma 3-0 Shakhtar.
Olympiacos 1-3 Arsenal.
Tottenham 2-0 Dinamo Zagreb.
Granada 2-0 Molde.
All results of Europa League 2020-2021 from previous matches.
The eight teams qualified for the quarters
Manchester United, Arsenal, Ajax, Villarreal, La Roma, Granada, Dinamo Zagreb and Slavia Prague.
The Quarter-finals
Draw: March 19, 2021.
Matches first: April 8, 2021.
Return matches: April 15, 2021.